USC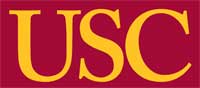 All of USC's medical plans provide:
access to top-quality providers
preventive care at no cost to you
effective coordination among providers
limits on out-of-pocket expenses
coverage for prescription drugs, behavioral health and substance abuse services, and out-of-network emergency care
Woodland Hills Medical Clinic & Urgent Care is highly dedicated to minimizing the complications of medical care finance. Our priority is based on helping you receive world class urgent care while maintaining stability in your medical budget. One of the numerous insurance plans we accept includes USC.